BACK TO
HOME PAGE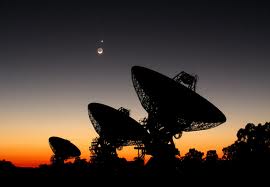 The conventional media play an essential role in conditioning the minds and shaping the thoughts and actions of Americans. These roles are described in several articles that challenge accepted dogma.
From the search to freedom, inaccurate reporting of domestic and foreign events to hate in America, a battle for minds shapes the thinking of American people.
DISCLAIMER:: Alternative Insight presents news and views that are alternatives to the conventional media. The news and views don't necessarily represent those of Alternative Insight.
Copyright Notice: Articles, unless otherwise noted, are original and the property of Alternative Insight. Use is encouraged and permitted in accord with fair use guidelines that credit Alternative Insight.
The Search for Freedom
Escape From Freedom
A review of Eric Fromm's psychological analysis of freedom.
One Dimensional Man
Marcuse's examination of individuals in an industrial state.
Battle for the Minds
Part I - The Religious Politic
Part I I - The New Atheists

Media
Illogical Thinking Leading to Illogical Actions
Preventing the assault on America's capitol was not exclusively a policing failure; the twisted behavior culminated from inadequate response to Trump and his supporters' unsubstantiated attacks on the validity of the 2020 election.
The Media is the Mischief
Media bias can be subtly disguised and have
enormous deleterious effects. Netflix, in a hastily assembled and predictable drama, Bird Box, outlines, in a covert manner, the effects of the media agenda.
One Cohen and Two Mountains
The Bergs give a biased interpretation to Mueller's memorandums.
In a Daily Beast article, commentators Max Bergmann and Sam Berger flip another side of the coin into the fountain of outrageous statements that have emanated from Trump supporters and his antagonists.
The New York Times Plots 2016 Election
Without facts to support its case for extensive Russian interference in 2016 election, a New York Times article demonstrates media fits facts to enhance agenda.
The New York Times Betrays Its Readers Again
The New York Times may want to search itself and determine the role it plays in international discords and confusing American voters. How the mighty have fallen.
Lamarck Revisited
Inheritance of acquired characteristics gains attention.
BACK TO
HOME PAGE
Tiananmen Legacy
Part I-Tiananmen Diary
The mis-reports of Harrison Salisbury's "Tiananmen Diary."
Part II-Gate Of Heavenly Peace
A PBS video gives a more credible account of the Tiananmen events.
Tiananmen Square Confrontation
Eye witnesses contradict media reports on the Tiananmen incidents.
Hate in America
The Agendas of Hate (2003)
The United States often produced hate as a part of plans to advance agendas.
The New Agendas of Hate (2003)
The present purveyors of hate are more subtle, less identifiable, and at times, unaware of their nefarious roles.
FILMS
The Film Knives Out
What You See Cannot be What is
Knives Out's twists are conveniently manufactured to engineer a twisting plot. Combine these failures with errors in the film narrative and Knives Out does not satisfy The film can be rescued if what we think we see is not what is actually happening; maybe there is another explanation to "who dunnit."
The Israeli Film "The Flat" Falls Flat
A highly praised Israeli documentary manipulates its audience.
Slumdog Millionaire
Heard about financial, medical, sport and government scams? How about a cinema scam?
The Mothman Prophecies
A film shows that myths and symbols can lead to destruction.
Killer--The Kazahk Movie
From an obedient chauffeur to an obedient killer reflects social deterioration that accompanied lawlessness in states of former Soviet Union.
The Tale of Two Koreas
Films explain Korean war